Ballygowan meets Sara Mitchell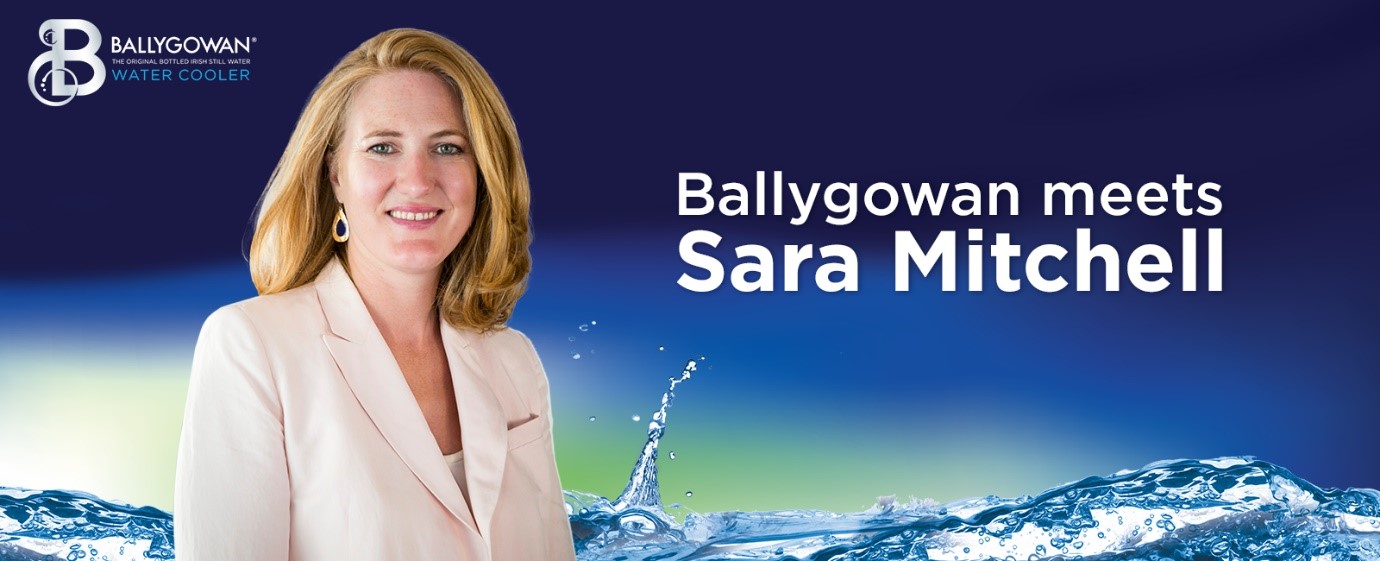 How did the idea for your business come about?
Poulet Bonne Femme was born out of necessity back in 2009. 10 days after the birth of our first child, Gavin was told he, along with his team, were being made redundant from the property development firm he worked for. We knew we had to think on our feet because there were no jobs in either sales or marketing which were our backgrounds and I was already working for myself and knew business was slowly down. Many people advised us to emigrate, but we were determined to stay in Ireland. We had a small redundancy package and we decided to take the somewhat risky decision to invest it into a trailer and a rotisserie machine imported from France. We had enjoyed the concept on holidays in Spain and thought it might work here in Ireland. So, we began in May of that year selling free range Irish chickens to the Irish consumer from our first pink trailer!
In May 2009 we started in our first farmers market and within two years we had two trailers on the road working 7 days a week. In 2011 we approached Avoca and convinced them to take a chance on us and in November 2011 we opened our first store within Avoca in Monkstown and introduced a full range of free range meats as well as a new range of sandwiches and salads. Since then we have opened in Rathcoole, Kilmacanogue, Suffolk Street and Dunboyne and have plans to open a new store in Ballsbridge by the end of the year.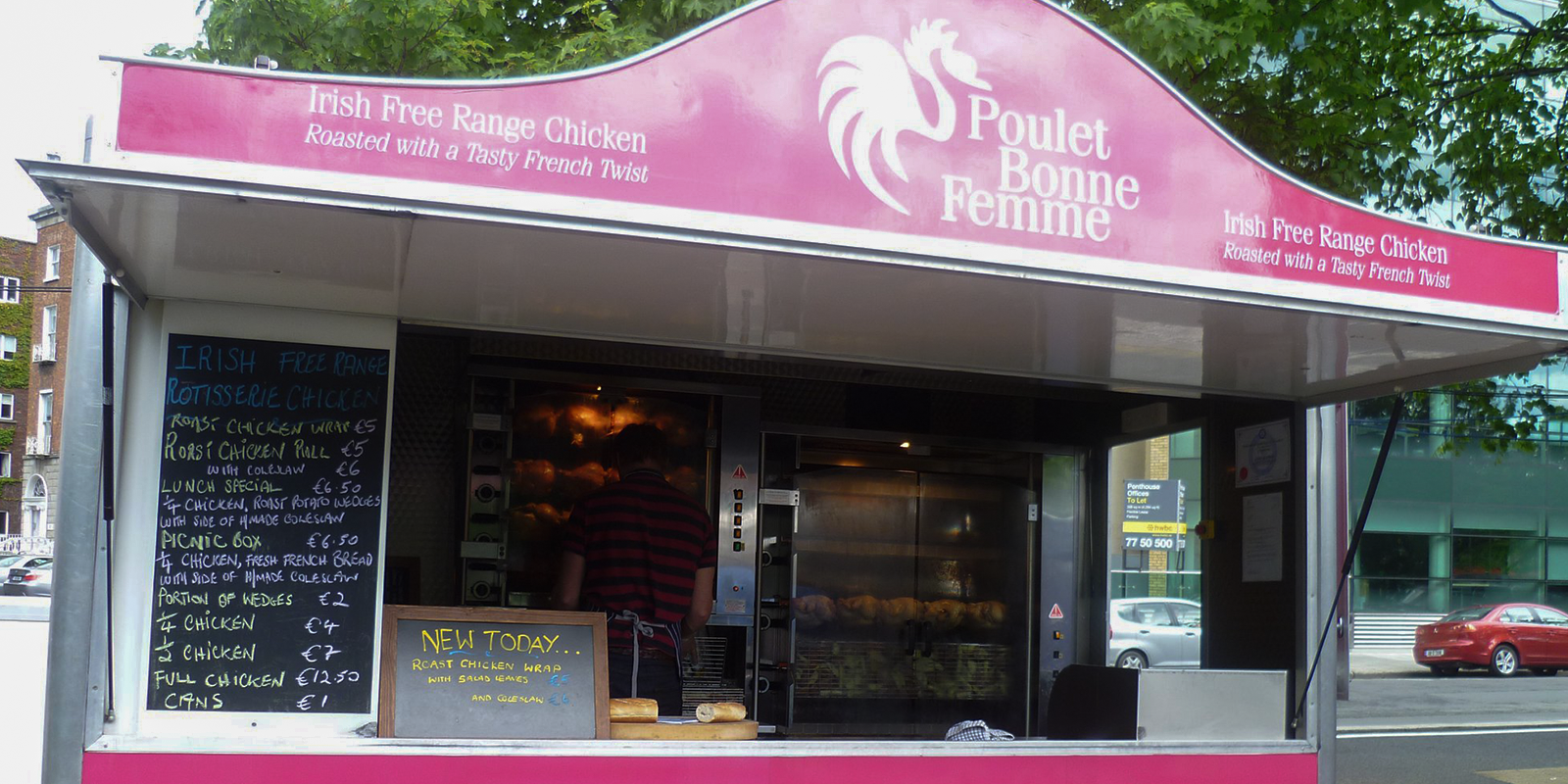 Is there anyone who guided you or supported you when you were starting out?
There were so many people who supported us when we started out. Family and friends, but also all our wonderful customers who came down to the markets in rain or snow. Having said that there were a few friends who though we were mad, and I am glad they kept their comments to themselves until now!!
Avoca were also huge backers of ours at the beginning. If they hadn't taken a chance on a small brand then it would have been much harder to grow at the pace we have managed to grow at.
What's been the biggest challenge you have had to face?  
The decision to set up Poulet Bonne Femme was probably our biggest challenge. After a redundancy and with a new born baby we were left with no choice. It was a huge gamble because neither of us had any formal training in this field or any savings if it all went wrong. Although the decision really came out of necessity, and I think sometimes they are the easiest decisions as you have little to lose. Every decision since then has felt like more of a challenge because now we really do have something to lose, we have our livelihood and that of our 3 children.  
How do you motivate yourself and your staff?
I know it sounds like a cliché, but the Poulet Bonne Femme staff really work as part of a team. We have been lucky enough to have a team that stay with us and really buy into the brand. Some of our team have been with us since the trailer days!
Its an exciting time for the brand, with lots of expansion plans and a continuously growing team, and the staff have real ownership of that. We are very open with our sales and figures and we very much work together on growing the brand. To be honest, that's as much as a benefit to us as it is to them. Its great for us to work as part of a team, and to have input from other people. At the beginning it was just us and you had to second guess every decision you made…
With such a demanding career, it is important to look after your physical and mental health how do you maintain a healthy work/ life balance. Is hydration a key part of your health regime?
I think this is a huge part of being successful and something that is often overlooked. I got some great advice from a mentor I met through the Going for Growth programme, who said that taking time to look after yourself physically and mentally is a key component of becoming a successful business woman. Since then I have taken up running o a regular basis, which is not only great for your energy and physical wellbeing, it really gives me some time to be on my own and just not have to think about anything. With a growing business and three young boys at home that rarely happens!
Eating well and keeping hydrated are also key, I try and drink at least eight glasses of water a day. I also really try and cut down on the amount of coffee I drink and replace it with water, but that doesn't always happen!
What are your tips for managing a team for success?
I think it is important that everyone has some responsibility and ownership and that we are all clear on the direction we are going with the brand. We are lucky that our team work so hard and really buy into the brand.
I also believe it is important to be very flexible. For example, we have a few team members who are mothers and they take a few months off so they can be with their children on the summer holidays. As a mother myself, I know how important this kind of flexibility can we in a workplace. We also encourage education and always look at ways we can help staff financially with courses so they can improve their skills or learn new skills. That is a real benefit to the company while also ensuring a growth path for each employee. We also have fun nights out which always helps!
Is there a mindset or personality that makes an entrepreneur? 
I think you definitely need to be a risk taker and always look at the positive, but I also think you need to be willing to do anything. You need to be a 'jack of all trades'. I have had to learn skills I never thought I would need in my life, and usually very quickly.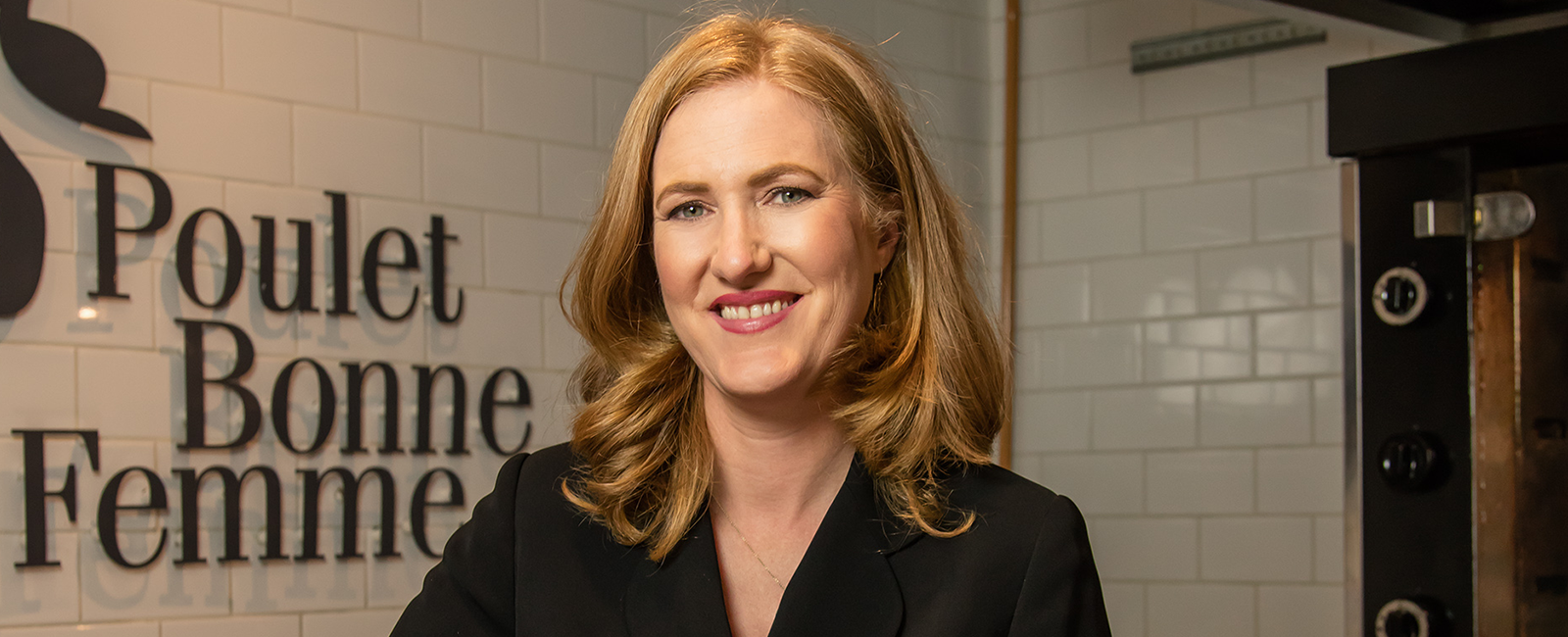 What piece of advice would you give others embarking on a similar path?
I think it is really important to follow your gut, get advice from key people, but be careful not to listen to too many people. I also think if you work hard you will be rewarded
Before Poulet Bonne Femme I..
I worked in marketing all my life, in smaller IT start ups to big International brands like Budweiser in London. I had always loved the idea of starting my own business and enjoying all the benefits of working for myself. Before Poulet Bonne Femme, I had a small marketing company that I ran myself and really enjoyed. Working for yourself becomes addictive.
I don't have any formal training in food, but I would have worked in restaurants and bars all through college and while travelling in my early 20's. I always loved working with the public and always had a passion for cooking at home. It's definitely what I do to relax.
Best Business Moment
My best business moment is definitely winning Business Woman of the Year 2015 in the Entrepreneur sector. I also won a Newstalk award of €10,000 on the same night which went towards radio advertising and was such an exciting time. So many opportunities came from winning that award and it was a great personal boost.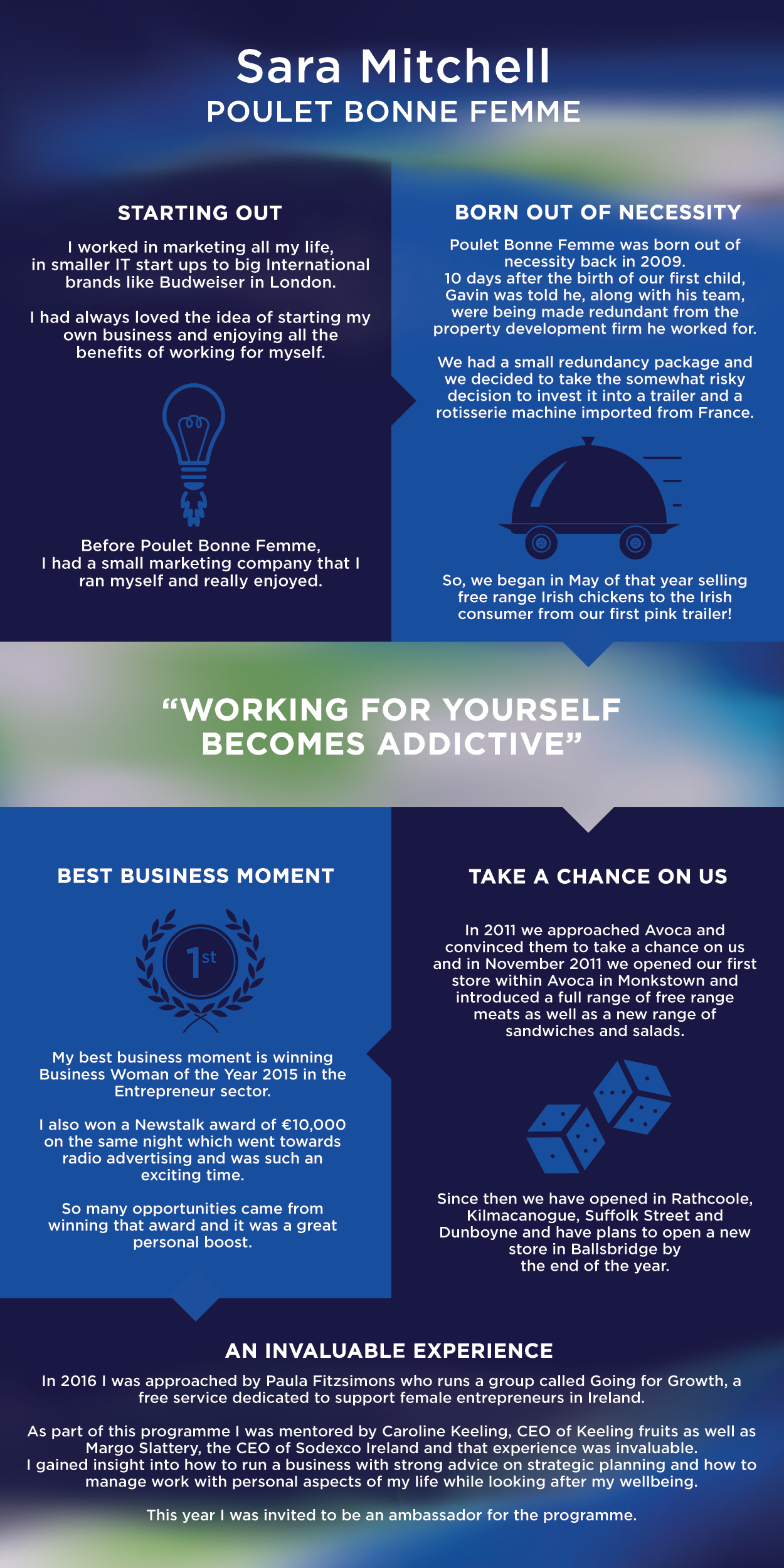 Staying Hydrated at work helps maintain our mental and physical performance and it can have a positive impact on your alertness, concentration at work and quality of work (Natural Hydration Council, 2018)*.
Ballygowan Water Cooler offers you a total water solution for all your workplace hydration needs. We are a leading provider of Bottles Water Dispensers, Filtered Water Dispensers (point of use) and Packaged Water products. We offer Water Cooler rental and purchase with nationwide water delivery. To sign up for a free trial today CLICK HERE!
*Water contributes to the maintenance of normal physical and cognitive functions. At least 2L of water, from all sources, should be consumed per day as part of a varied and balanced diet and a healthy lifestyle.